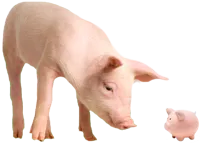 1. Payment is expected when services are rendered. In order to focus on our patients' needs, customer service and minimizing costs, we do not bill.

2. We accept debit cards, Visa & Mastercard, checks, and cash. All cards must be signed by the owner of the card.

3. When unexpected illness strikes a pet, unexpected expense strikes as well. Caring Animal Hospital understands this and is able to make some special arrangements through different repayment programs:
*CareCredit is a health care credit card that offers interest free payment plans for services over $200.00. It takes just 5 minutes to complete an application and will allow you to break down your payment into 6 monthly installments. You can either apply at our hospital or apply yourself online at www.CareCredit.com.
Highlights of the CareCredit program:
Low Monthly Payments (3% of the Total Balance)
Interest Free For 6 Months (if services exceed $200)
Determine Approval in a Few Minutes
No Annual Fee
*We also participate in Scratch Pay which provides pet parents with simple payment plans for veterinary care. Apply from your phone or desktop in less than 5 minutes. We can help you apply here in the clinic or click the button below to apply at home.
Highlights of the Scratch Pay program:
Risk Free: Scratch Pay isn't a credit card. Finding a payment plan will NOT affect your credit scores.
Highest Approvals: Scratch Pay approves more pet parents than any other program with affordable rates as low as 0% APR
Friendly: No hidden fees, no prepayment penalty, no deferred interest, no surprises
Insurance For Your Pets:

Another popular option for your family and pet is insurance coverage. If you would like to compare insurance options you can do so at: Pet Insurance Review
Or learn more at the following pet insurance websites.
For even more resources for you and your pets, visit: https://www.aspcapetinsurance....
Financial Assistance Foundations:

Below are some foundations that will help with the costs of veterinary care. Please contact them for information.